OUR MISSION
To be 'partners for success' with our clients and other organisations and individuals who share our values and zeal to explore opportunities and avenues for mutual progression.
OUR VISION
To work passionately, professionally and progressively with our current and future clients by developing, strengthening and fostering 'Win -Win' associations and partnerships always with the ingrained objective of providing our training and other services to the highest standards of content and delivery- We invite you to ''experience" Our Midas touch.
OUR VALUES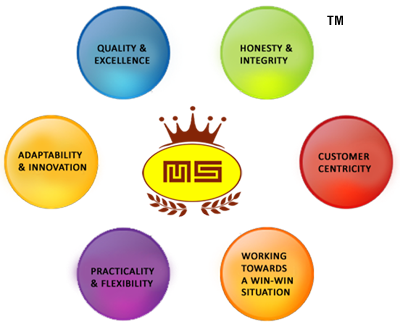 Our core values are incorporated into our mission and vision statements and include


Quality and excellence: We believe that there should be no compromise in all that we do.


Honesty and integrity: Advocating an ethical and transparent approach in doing business goes a long way in building trust, confidence and a mutually satisfying association with our partners and clients.


Customer centricity: We never forget that we are in business because of you, our valuable clients.


Working towards a win-win situation: This is one of our golden principles by which we approach work.


Practicality and flexibility: We desire to make the training experience relevant to the outcome aspirations of our clients and ultimately the participants we train and approach this realising well that 'Nothing remains constant except change.'


Adaptability and innovation: This is what excites and challenges us as we constantly look for 'the next best thing' in our professional and passionate journey.